'Stay You' T-Shirt (2022)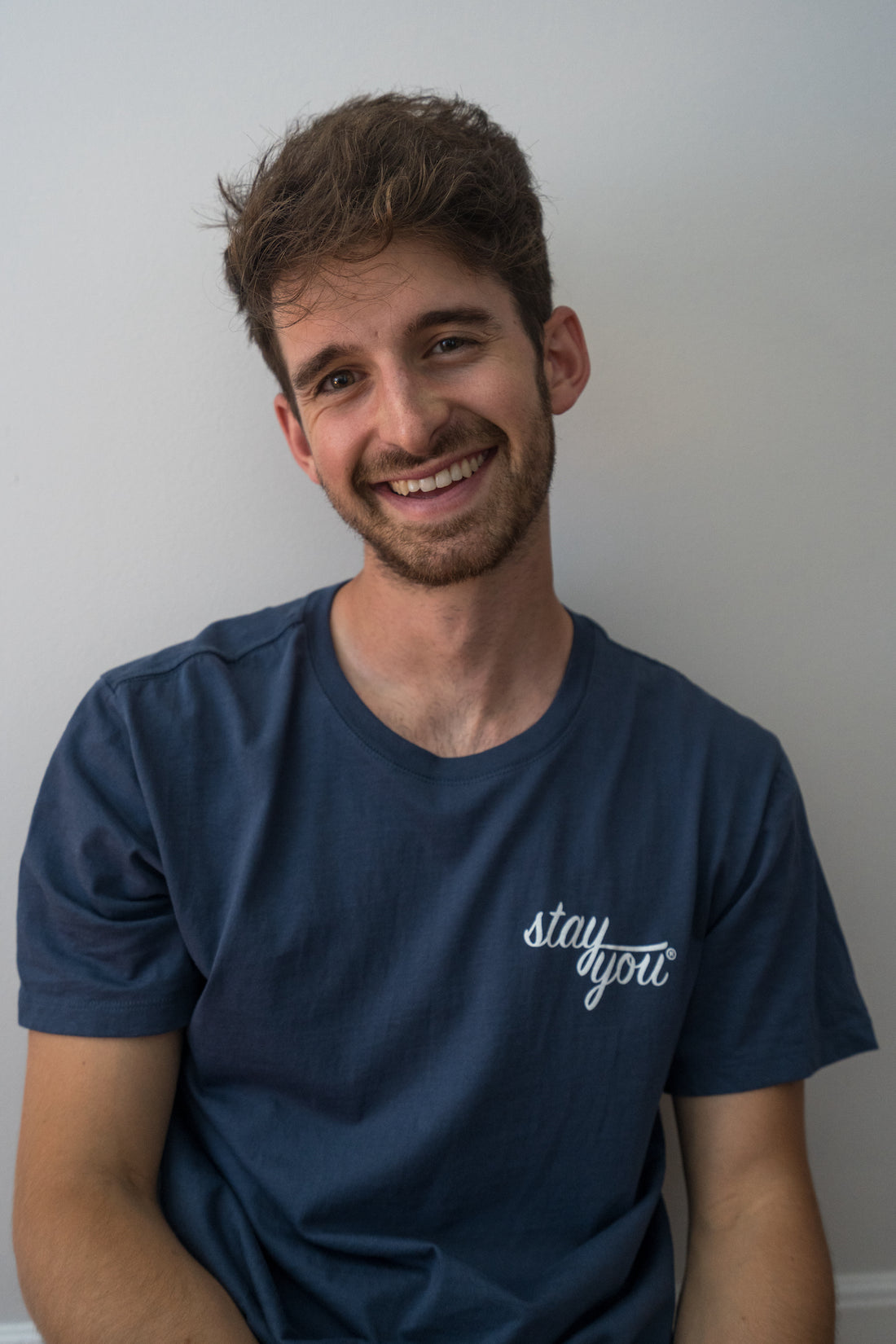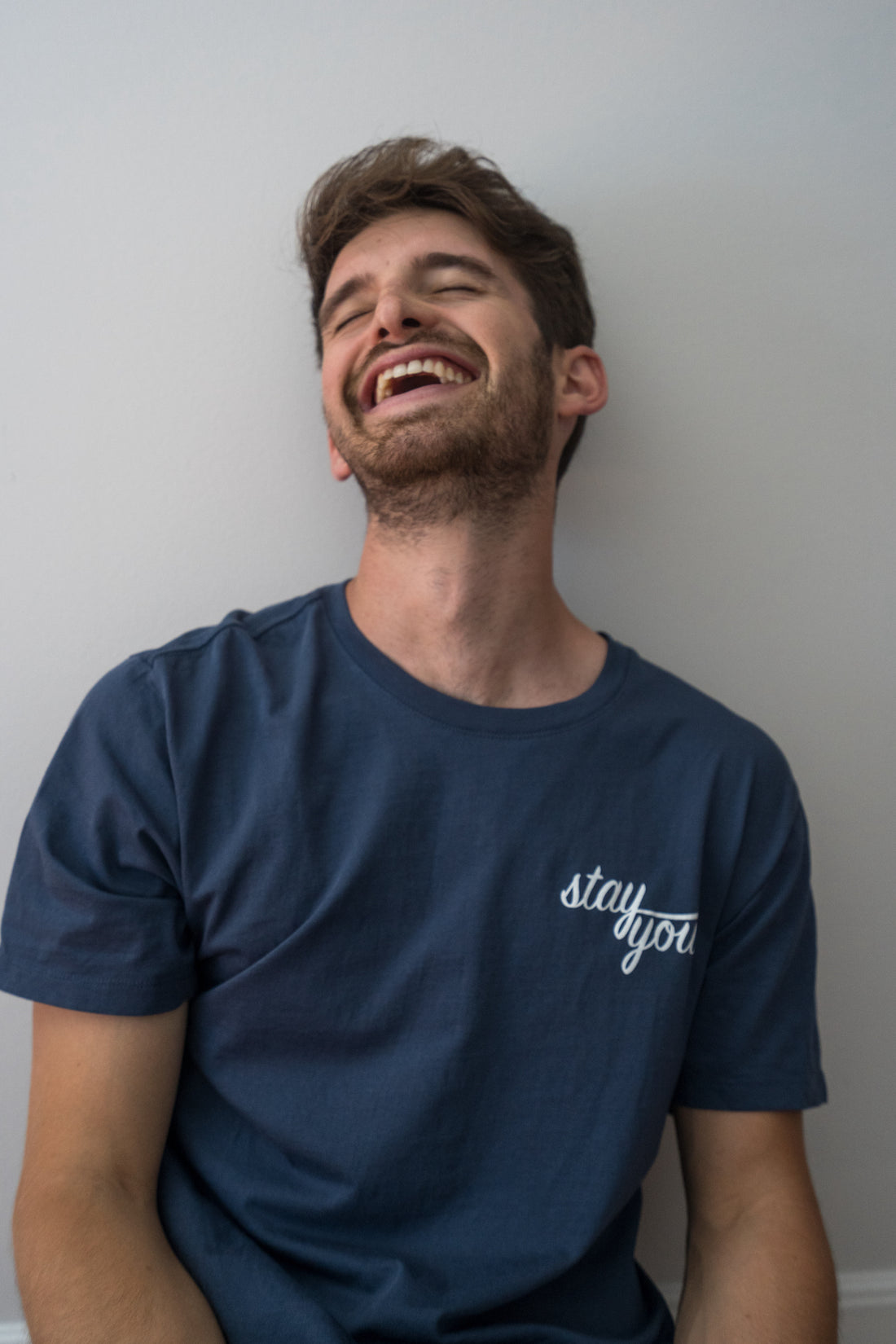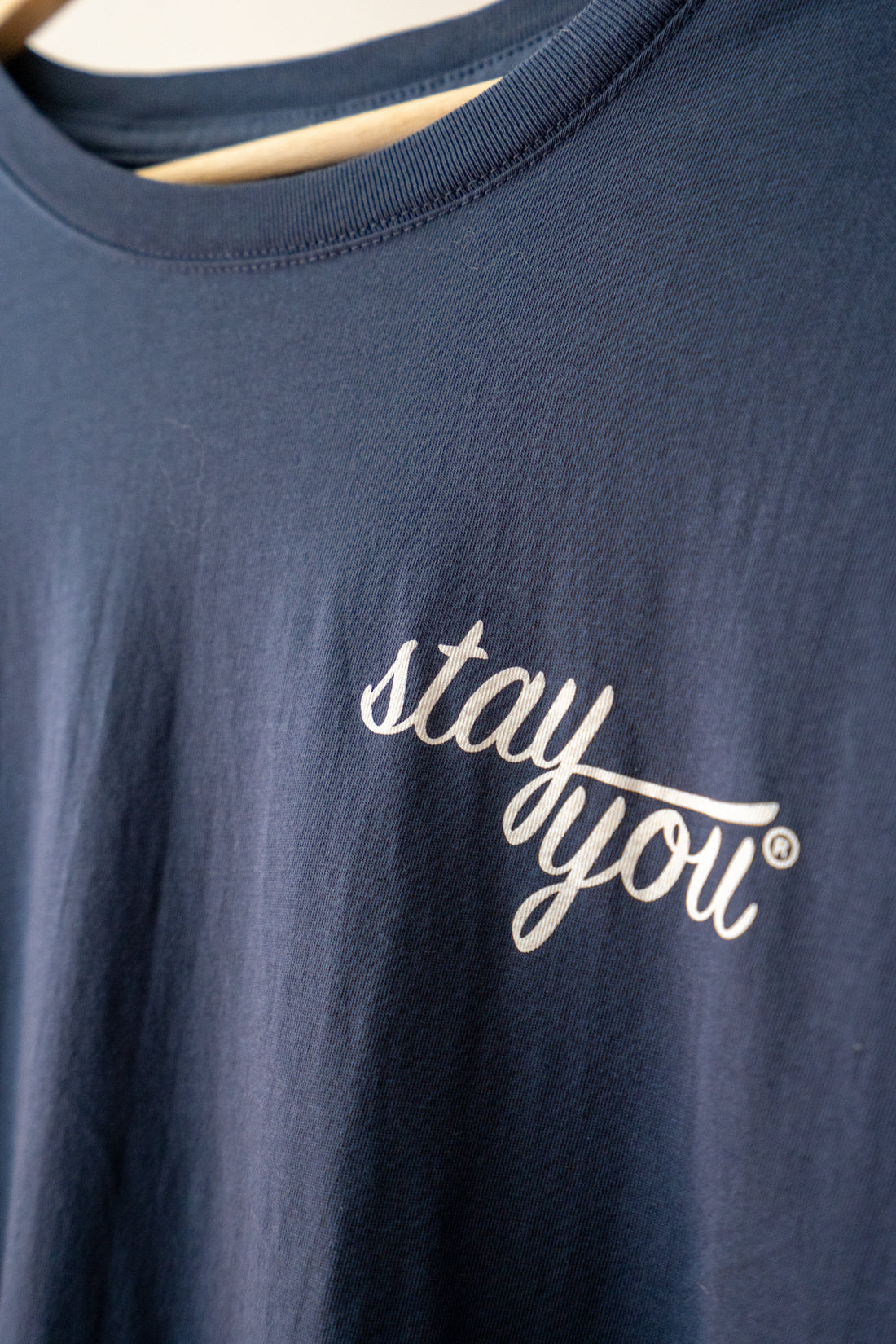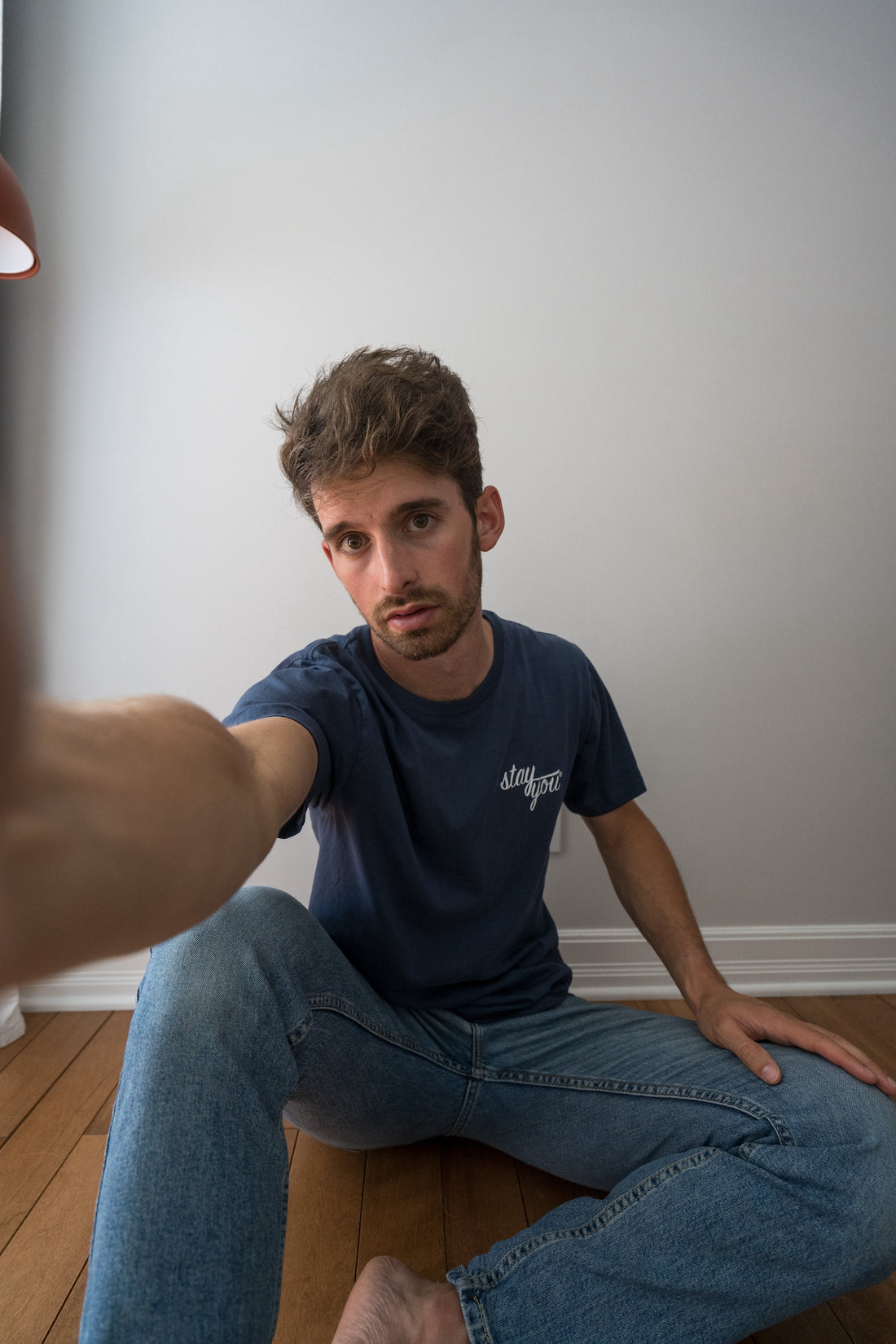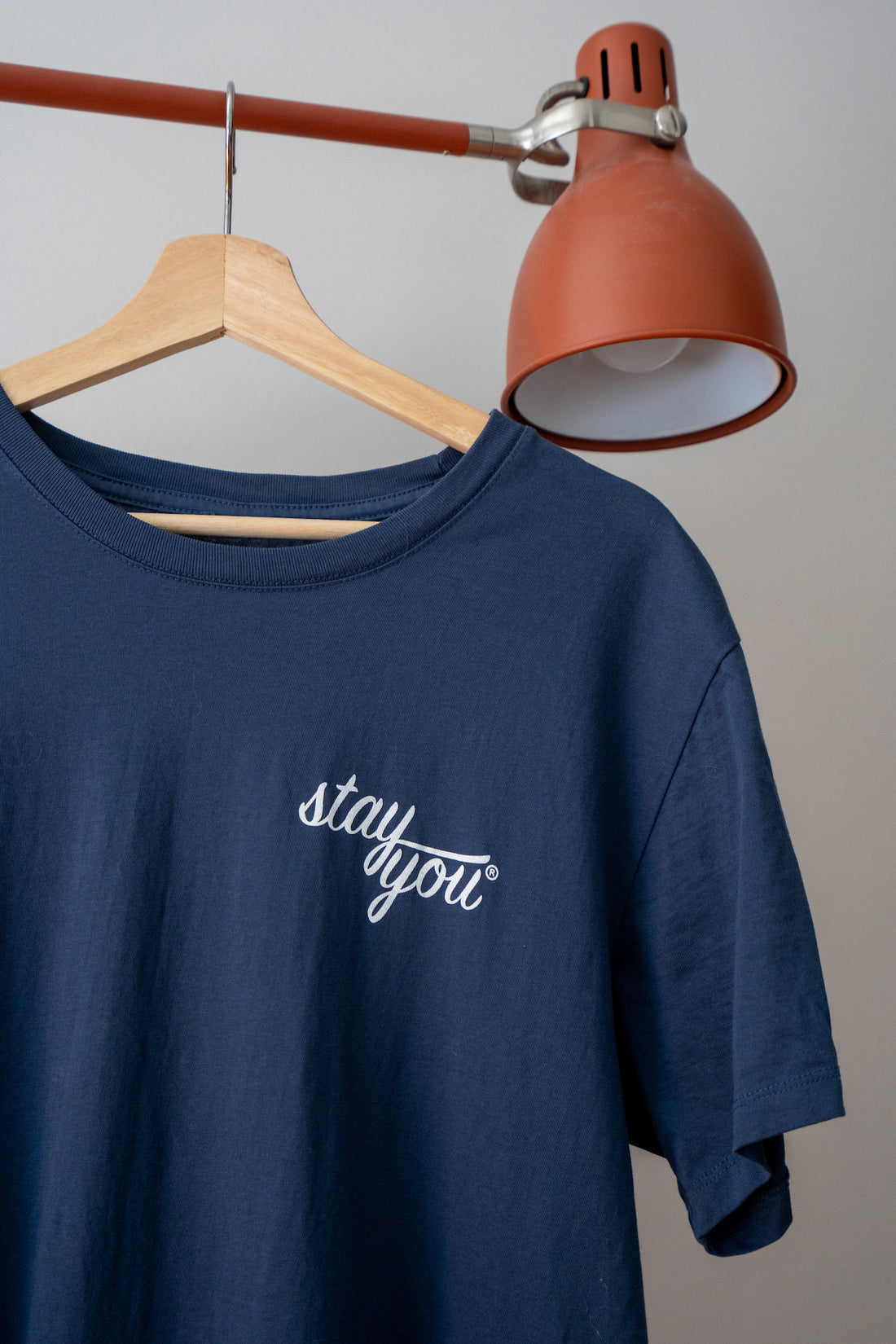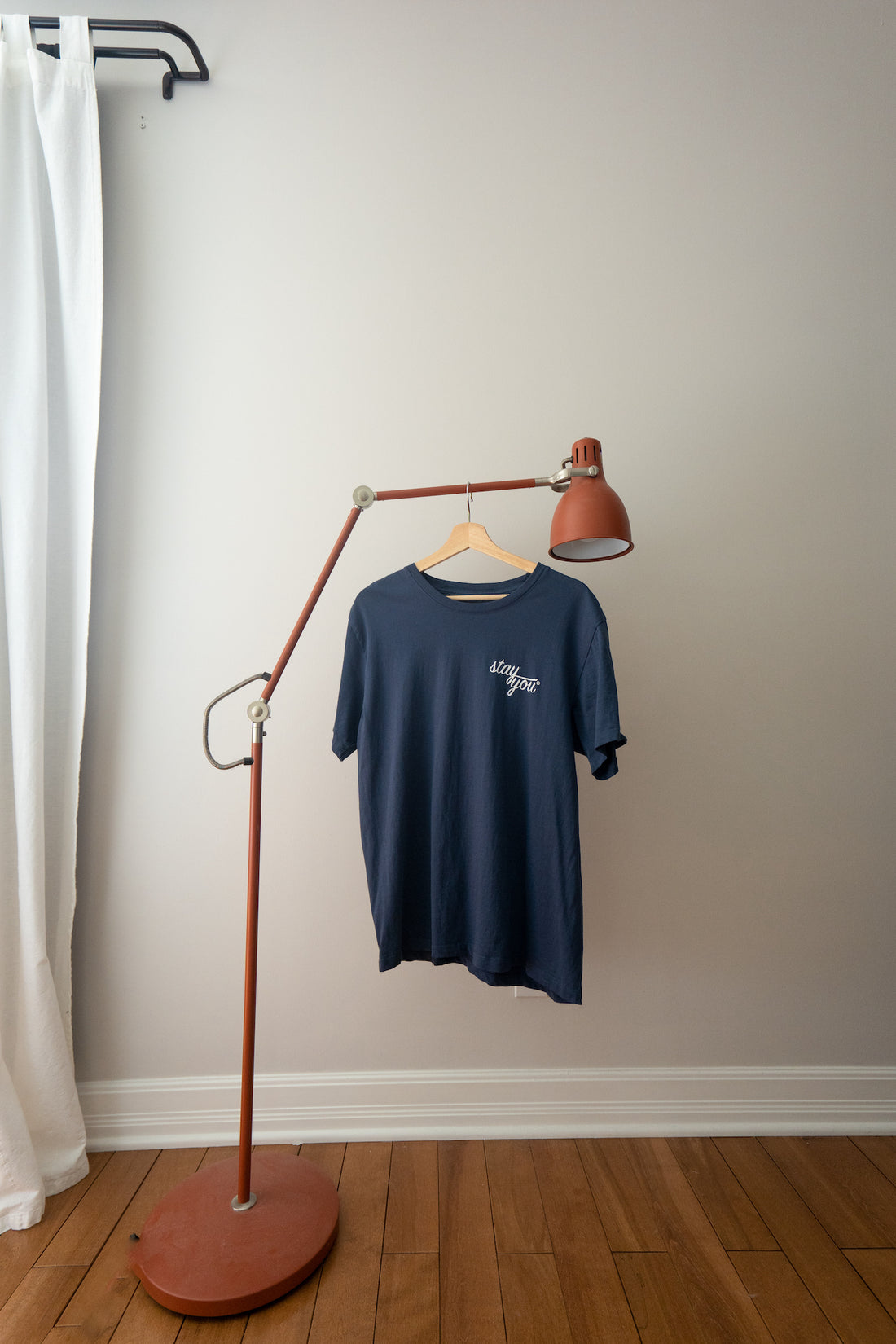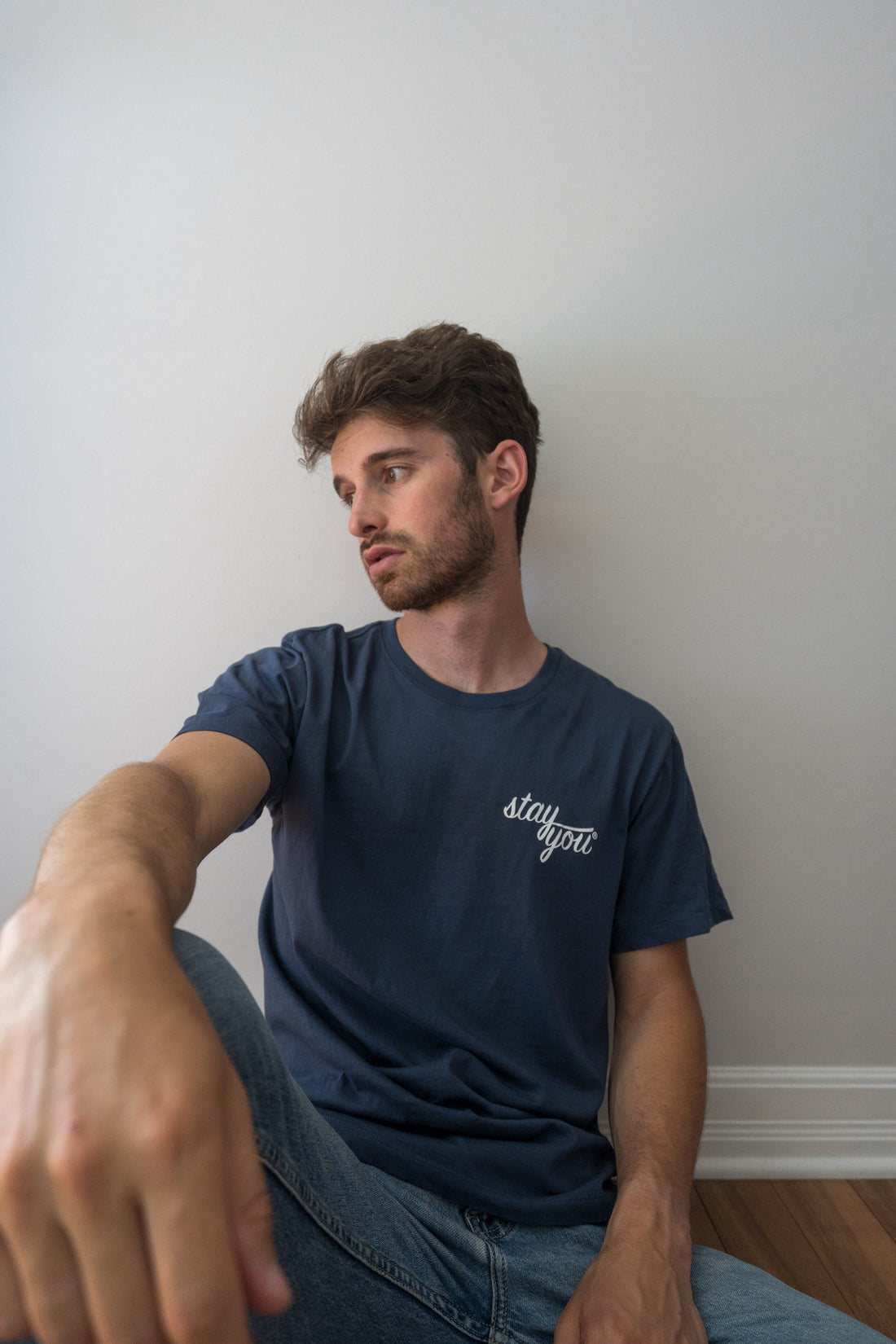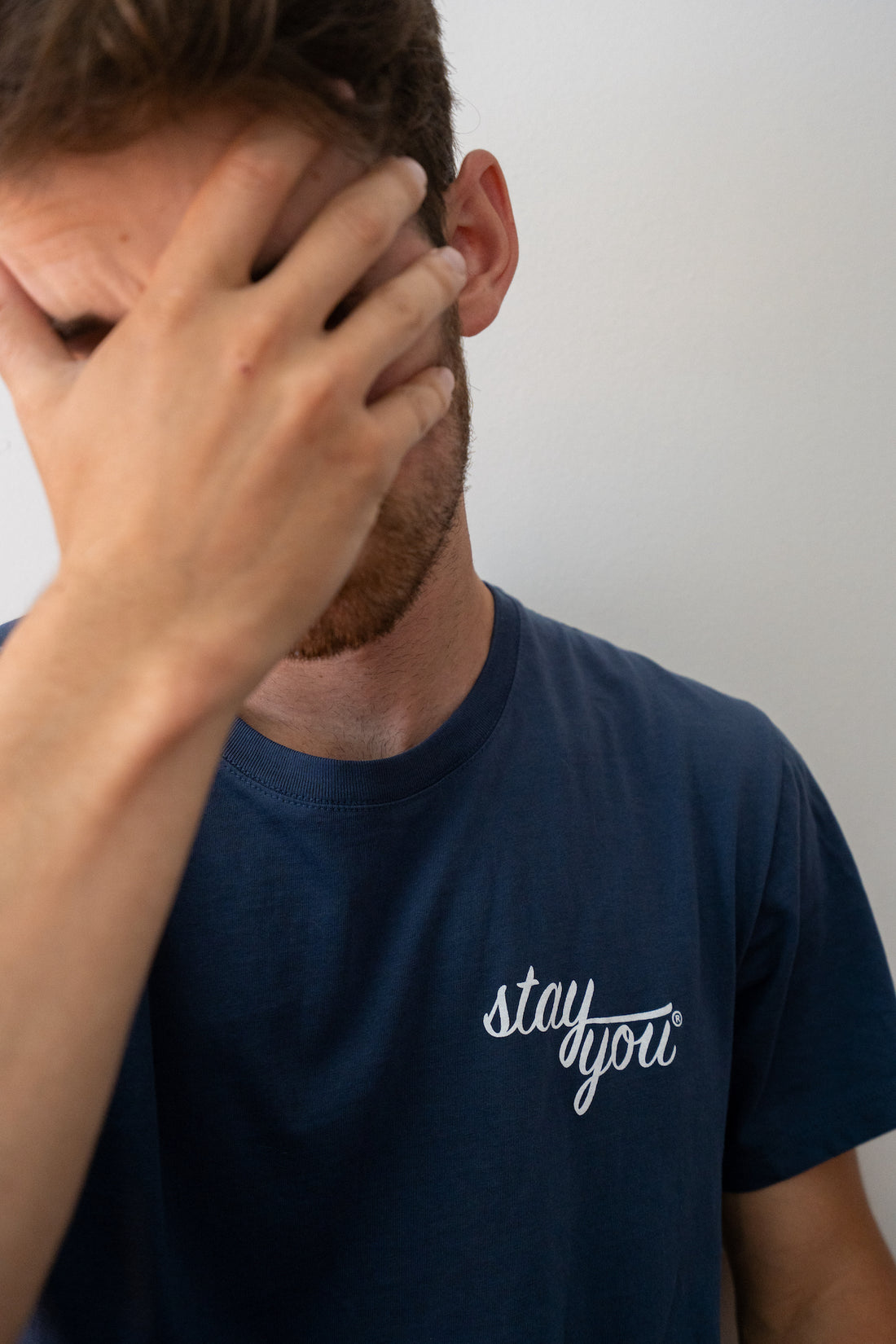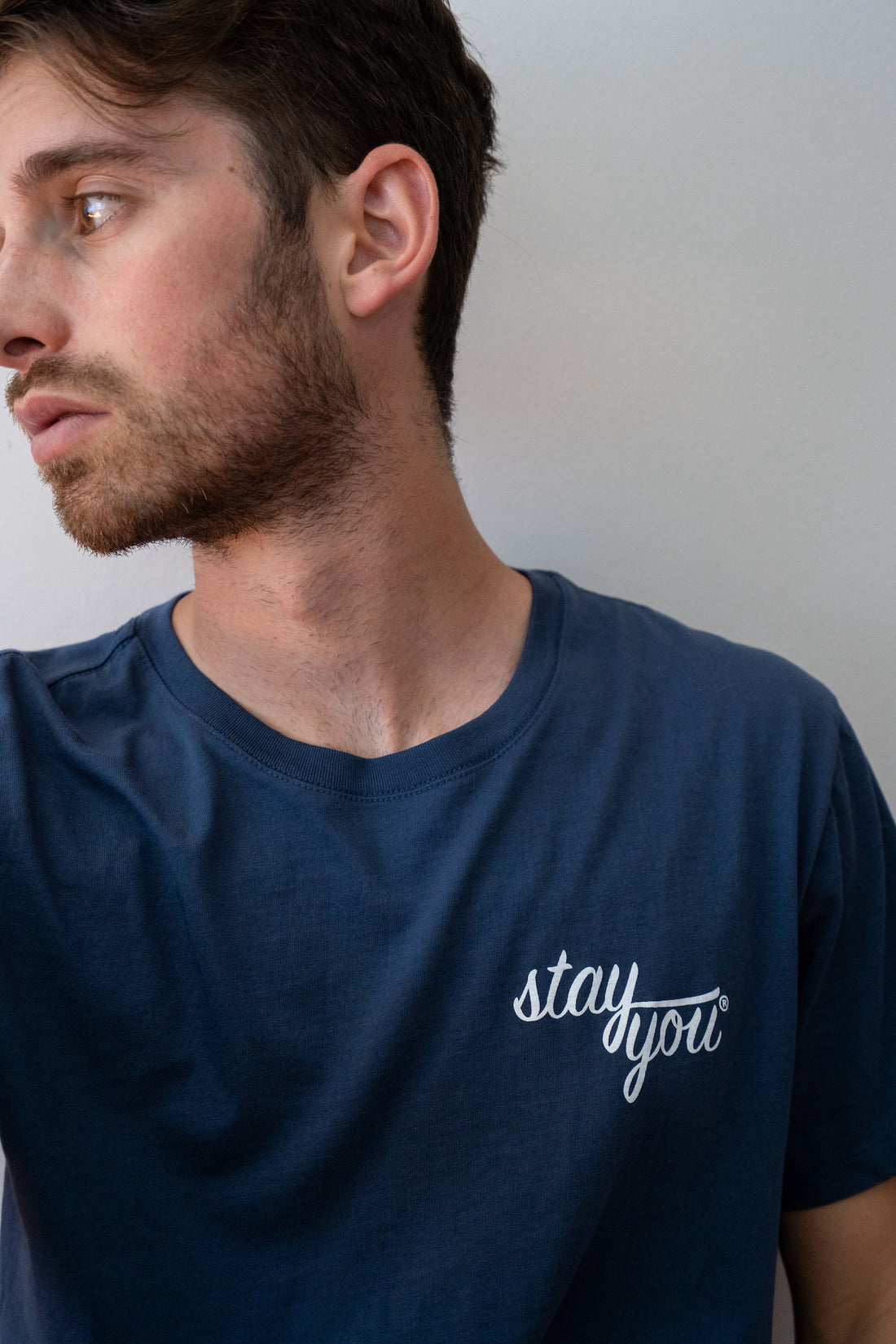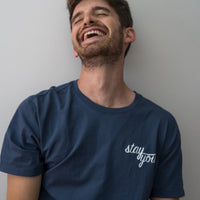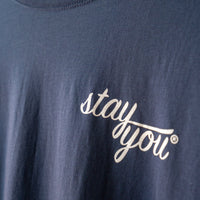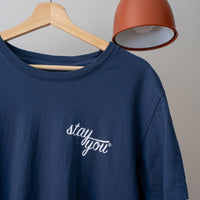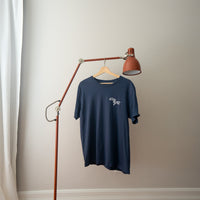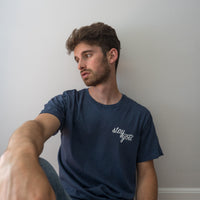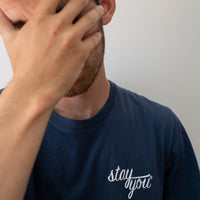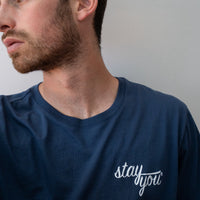 'Stay You' T-Shirt (2022)
'Stay You' Logo T-Shirt (2022) in Deep Navy (Printed)
T-Shirts Are In-Stock.  Ready to Ship
* Order confirmations are sent from assistant@waundr.com.  Please check junk/spam folders if you do not receive one.
** Shipping estimates are estimates once it ships.  
*** T-Shirts are 'men's sizing' please refer to the size chart.
SIZING:
(Chest - ArmPit to ArmPit
XS - 16", S - 18", M - 20", L - 22", XL - 24" 2XL - 26", 3XL - 28"

Our T-Shirts:
100% Combed Ringspun BCI Cotton 5.0oz Tees.  Garment Dyed with Low Impact Dyes and Tumble Dryed to remove most shrinkage. We BioPolish our shirts for the ultimate softness and Lint Free surface making the finest DTG and Imprinted shirts available. Knit Tight and Cut Full these are the perfect shirt to fit everyone! Enjoy our Sustainably Made Feel Good Tees!
Printing:
Our T-Shirts are Crafted in the Caribbean and Printed in Savannah, GA
SPECIAL NOTICE:
Stay You® is a boutique-level shop owned by Joey Kidney with a petite staff who works out of Savannah, Georgia.
The store is established in the US because most orders are US-based, and shipping costs from the US to worldwide are 50-75% less expensive than shipping from Canada.

We stock the two books 'What's the Rush?' and 'Dreaming with my Eyes Wide Open' in Canada, and those orders are handled exclusively by Joey.

We realize that the majority of the world is accustomed to Amazon and receiving our orders in 1-3 days, but unfortunately, being a small store means our orders are handled in the US by USPS and UPS, in Canada by UPS and CanadaPost, and around the world by UPS (and DHL).

Our prices do not include sales tax (US), HST/GST (Canada), or VAT (Europe).

** Our prices do not include customs charges. We are in the process of moving our International shipping from DHL to UPS, so there is no fee for the collection of customs fees.  

** Prices are in USD.  You may toggle the pricing to your country's dollar.