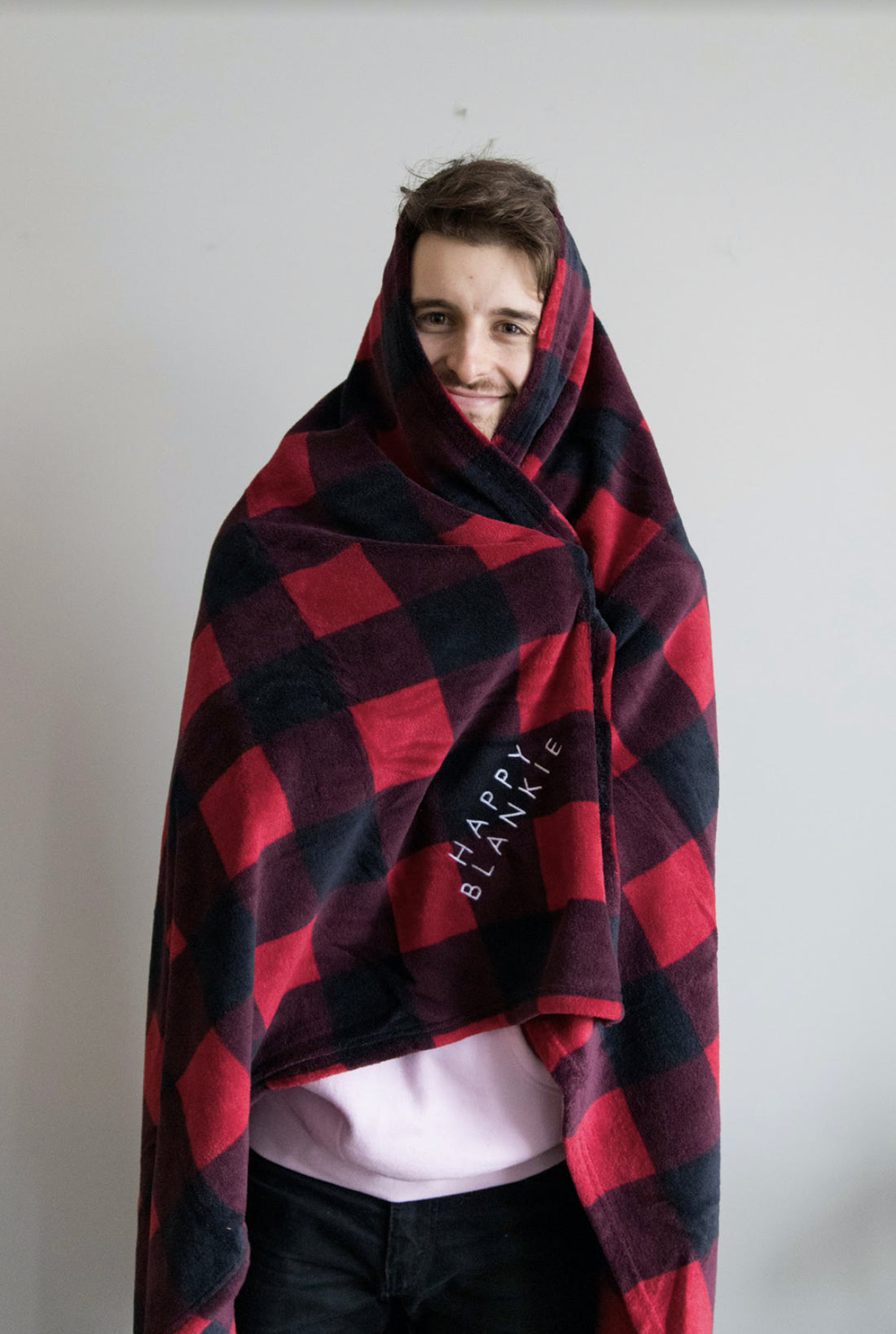 Happy Blankie®

Buffalo Plaid Ultra-Soft Fleece Embroidered in Stark White
In-Stock.  Ships in 1-3 Days
The Stay You and Happy Hoodies brands present the new 'Happy Blankie' in Ultra Soft Buffalo Plaid Fleece.  'Happy Blankie' is embroidered in Stark White.  

Stay You was founded by Joey Kidney in 2014 and represents self-love, mental health awareness and expressing yourself when others don't.  Our mottos in 2019 are 'Happy' and 'Love'
 ** SPECIAL NOTE:  The blanket is fleece!  Please make sure you are not allergic to fleece materials including plastics.
 Stay You is a flash-sale site vs a traditional store.  We accept orders up to 10 days and then place an order with our Hoodie supplier.  Our items are printed here in Arizona and usually ship within 2-weeks.  USA - items are delivered by USPS, UPS, and FedEx.  Internationally items are delivered by your local post office and generally delivered to a mailbox or your front door.  Please remember we are not Amazon and items are not delivered in 1-2 days, nor left at your door.
Lastly, we appreciate every one of you and each purchase you make. 

Prices are in USD